Upcoming Program Dates:
Program Calendar will be continually updated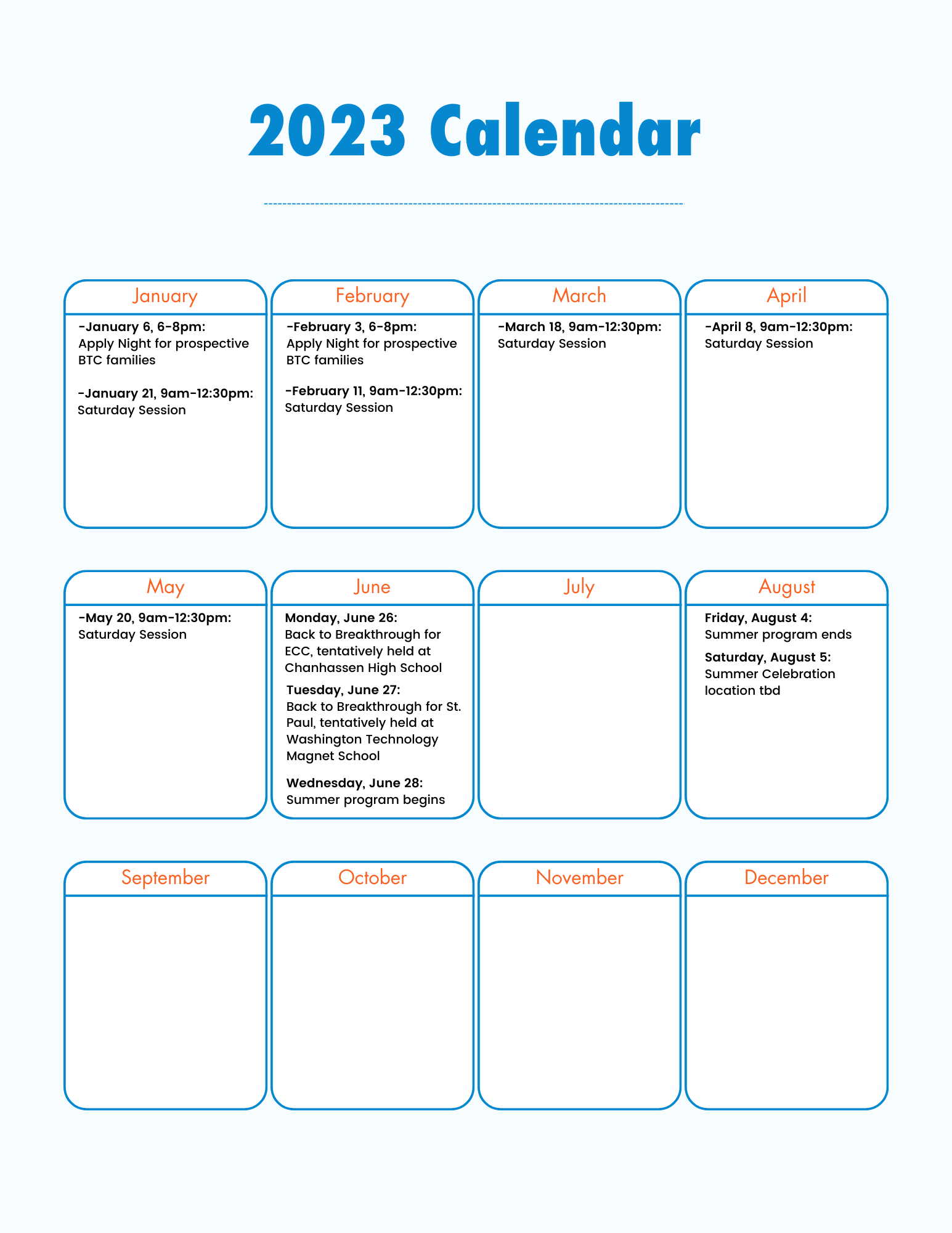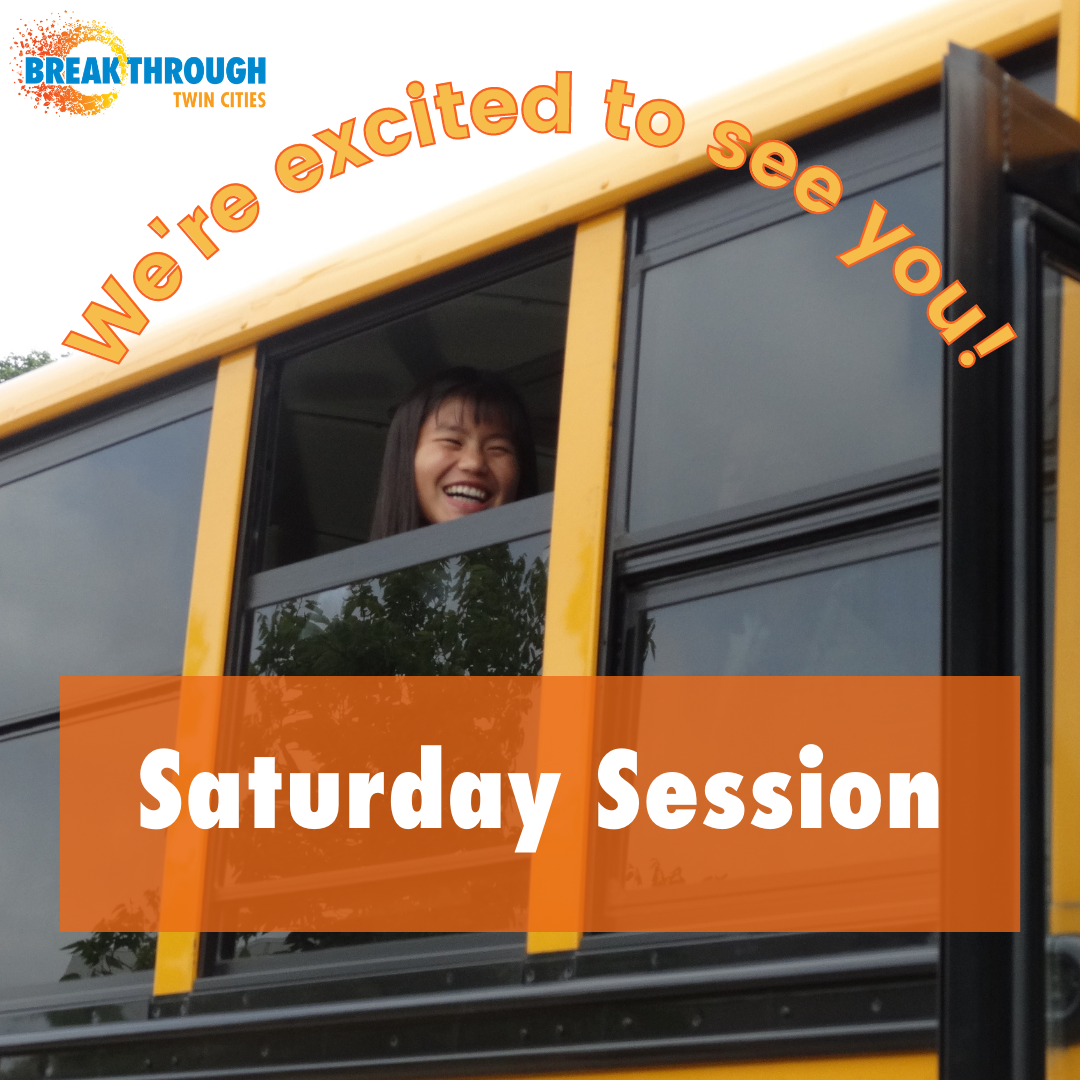 April Saturday Session
Summer prep, College Visit, BLP 102
Time: 9:00 AM – 12:30 PM
All students will have Saturday sessions on April 8th! We will have regular programming for our 7th, 8th, and 12th-grade students at the school. While 9th, 10th, and 11th-grade students will explore the University of Minnesota campus on a college visit.
Our April programming for 7th and 8th-grade students includes relationship-building activities, BLP 102, and learning about high school selection! 12th-grade students continue to work on college content with Martha.
We look forward to seeing you at our April Saturday session!
Any questions contact Solina Nhil, snhil@breakthroughtwincities.org