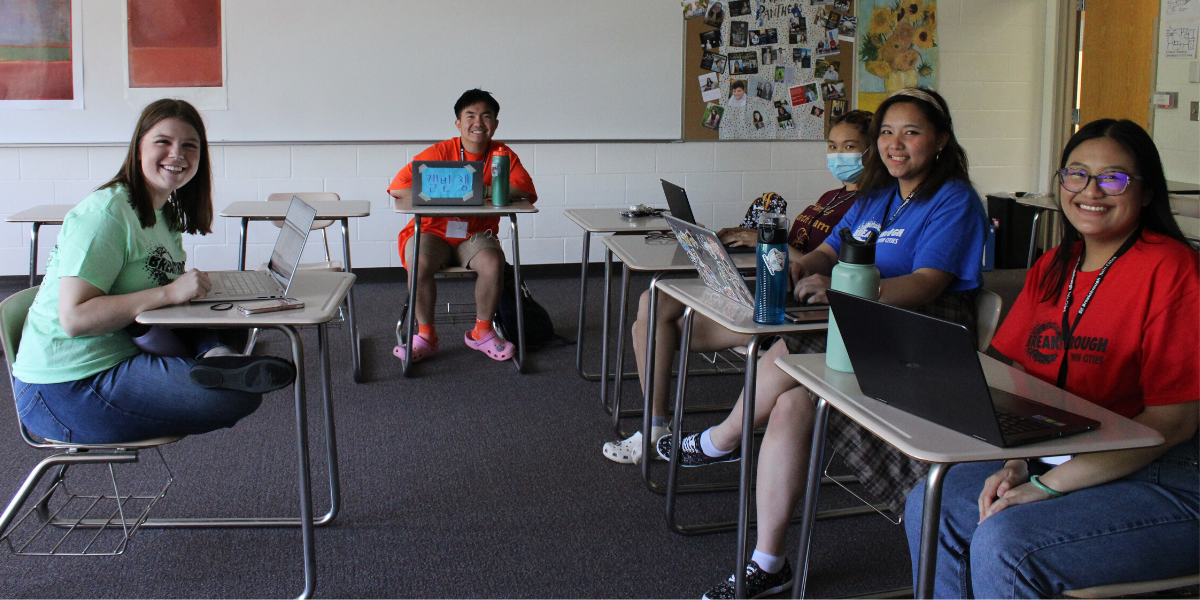 Breakthrough Twin Cities envisions a future where all students have the resources to reach their full potential, where every classroom is led by an engaging teacher committed to each student's success, and where society as a whole realizes the ultimate social and economic benefits of fully investing in its youth.
Breakthrough Twin Cities provides a six-year college access program to support under-represented students and their families in the Twin Cities. In middle school, we provide academic enrichment programming during the summer, in which college and high-school students serve as Teaching Fellows and inspire students to grow and reach their goals. Our high school program helps students navigate school, the rigors of college preparation, and other challenges as they grow and develop. All students attend monthly Saturday sessions during the school year.
STUDENTS REPORT BEING MORE PREPARED FOR THE NEXT SCHOOL YEAR BECAUSE OF BREAKTHROUGH TWIN CITIES
We currently serve 506 students enrolled in grades 7 – 12. 88% of our high school students are enrolled in at least one honors course (compared to 76% of peers in other college access programs), with 58% enrolled in 3 or more honors courses.
CLASS OF 2019 ENROLLED IN POST-SECONDARY INSTITUTIONS
100% of students in the Class of 2019 graduated high school in four years. 93% are attending four-year colleges, 5% are attending two-year colleges, and 2% are serving our country in the US Military.
TEACHING FELLOWS REPORT A REINFORCED INTEREST IN TEACHING AS A CAREER GOAL BECAUSE OF BREAKTHROUGH TWIN CITIES
During the summer of 2020, we employed 46 Teaching Fellows. 63% of them identified as people of color (compared to 4.2% of teachers in Minnesota). 32% identified as male (compared to 27% of teachers in Minnesota).
TEACHING FELLOWS REPORT THAT THEY INCREASED THEIR TEACHING SKILLS THROUGH OUR FELLOWSHIP
Our 8 Instructional Coaches worked individually to support Teaching Fellows, by giving feedback on lesson plans and observations, and by working to tailor curriculum and instruction collaboratively.
BREAKTHROUGH IS EXPANDING!
By expanding to new sites, we are able to serve more students and have more positions for Teaching Fellows.