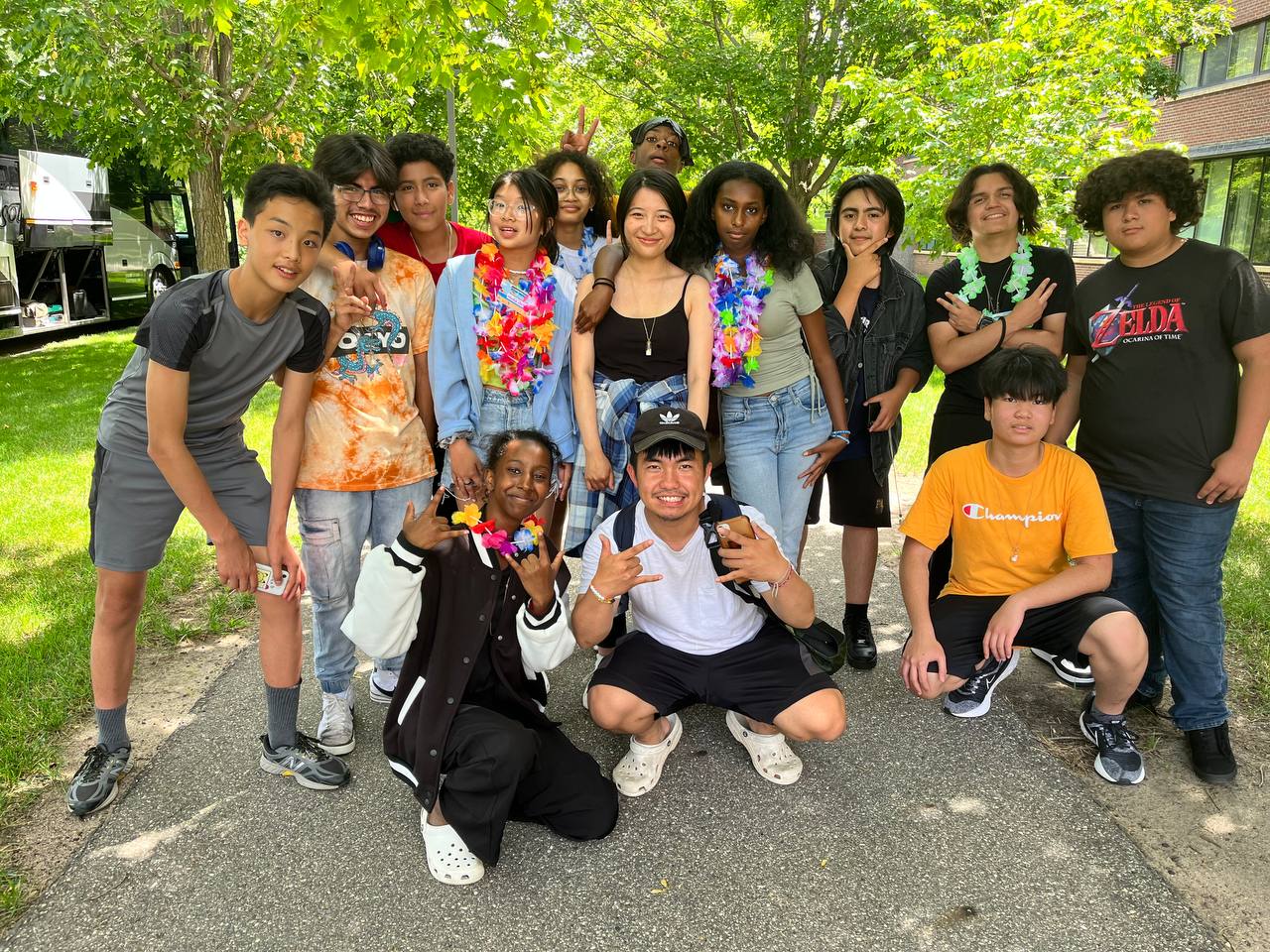 VOLUNTEER
There are several opportunities within Breakthrough Twin Cities to donate your time and talent – and believe us, it helps! We rely on people who want to help our students achieve their full potential.
Programmatic volunteers:
February 13 – 28, 2023: Recruitment Calls to Prospective BTC families
10-15 volunteers requested, bilingual preferred

We need volunteers to speak with prospective students and their families who have signed up to hear more about Breakthrough.  Volunteers would be assigned 5-10 calls to complete over a two-week period.  During the calls, volunteers would explain the Breakthrough program and the application process, answer questions and encourage families to apply.  Volunteers would commit to attending an in-person or virtual orientation, making the calls, and tracking call completion status.
March 17-24, 2023: Admissions Selection Committee
30-35 volunteers needed

Selection Committee volunteers are the first step of the admissions decision process for new Breakthrough applicants.  Volunteers read through applications, checking for eligibility and completion and getting to know a little about our prospective cohort before passing the application along with any notes to BT staff.  Volunteers commit to reading 5-10 applications, virtually, within a one-week time frame. 
Saturday, March 18: Saturday session – Establishing Healthy Relationships
Program Managers are seeking guest presenters to talk to students about healthy relationships.  This event may be combined with a family engagement event for parents/guardians to talk about how to support healthy relationships for their students
Please contact Cristian Villalobos at cvillalobos@breakthroughtwincities.org or (718) 938-9908 for more information.
UPCOMING VOLUNTEER OPPORTUNITIES
Teaching Fellow Selection
January – March
Work remotely 
Teacher selection volunteers are key to the process that we utilize to select our college-aged Teaching Fellows. Volunteers observe sample lesson videos, evaluate application materials, and provide valuable feedback to BTC staff. Commitment length is variable based on how much time an individual wants to volunteer for. Each application takes approximately 30 minutes to review.
Requirements: Experience in the classroom or working with youth preferred. Experience working with diverse groups of people. 
Student Selection
February
Mounds Park Academy site
Review 6th grade student applications with members of the Student Selection Committee and provide valuable feedback to BTC staff.
Requirements: Experience working with middle school students preferred. Understand the context of educational equity. 
Summer Celebration Event
August
Mounds Park Academy or St. Paul Central site
Help put on a great end-of-summer Celebration Event for our students and their families! Celebrations will take place at both our Mounds Park Academy, St. Paul Central, and Eastern Carver County sites. Volunteers can help with set-up, take-down, and food service (potluck style) for those attending.
Requirements: Willing to help with event logistics and potentially food service.
ADDITIONAL VOLUNTEER NEEDS
If you have an interest in any of the volunteer positions listed below, please contact us at volunteer@breakthroughtwincities.org to learn more about our current needs.  Thank you!
Benefit event planning and execution
Language translation (eg at parent-teacher conferences, family celebration event, etc), particularly Hmong, Spanish, Somali, Karen, Oromo, Vietnamese, and Amharic.
Financial literacy presenter
Supply drive coordinator

Host a company tour for students

Host a job shadow for a student

Resume writing and interview skills support