Teaching at Breakthrough Twin Cities is more than a job. It is a lifestyle. The commitment is intense and not to be made lightly. In return for your investment of time and energy, you can anticipate having one of the most rewarding experiences of your life. If you are selected to teach at Breakthrough during the summer, expect to live it. The day often starts with prep work at 6:45 am and does not end until the evening when you have graded the student homework that you assigned. The time in between is filled with hours of personal growth and joyful memories that accompany the work of teaching.
SUMMER 2024 SCHEDULE
Asynchronous Virtual Prework: estimated 15 hours 

Orientation: June 10 – June 24 (no programming on June 19)

Summer Programming: June 25- August 3 (no programming on July 4

-5)

Evaluation/Wrap-Up Week: August 5- August 8
Service will also include:
2 late evening events with Students: Back to Breakthrough and Family Conferences. 

1 Saturday Event on August 3: Family Celebration

4–5-day off-site Leadership Retreat (only for Teaching Fellows who are teaching our 9th grade students)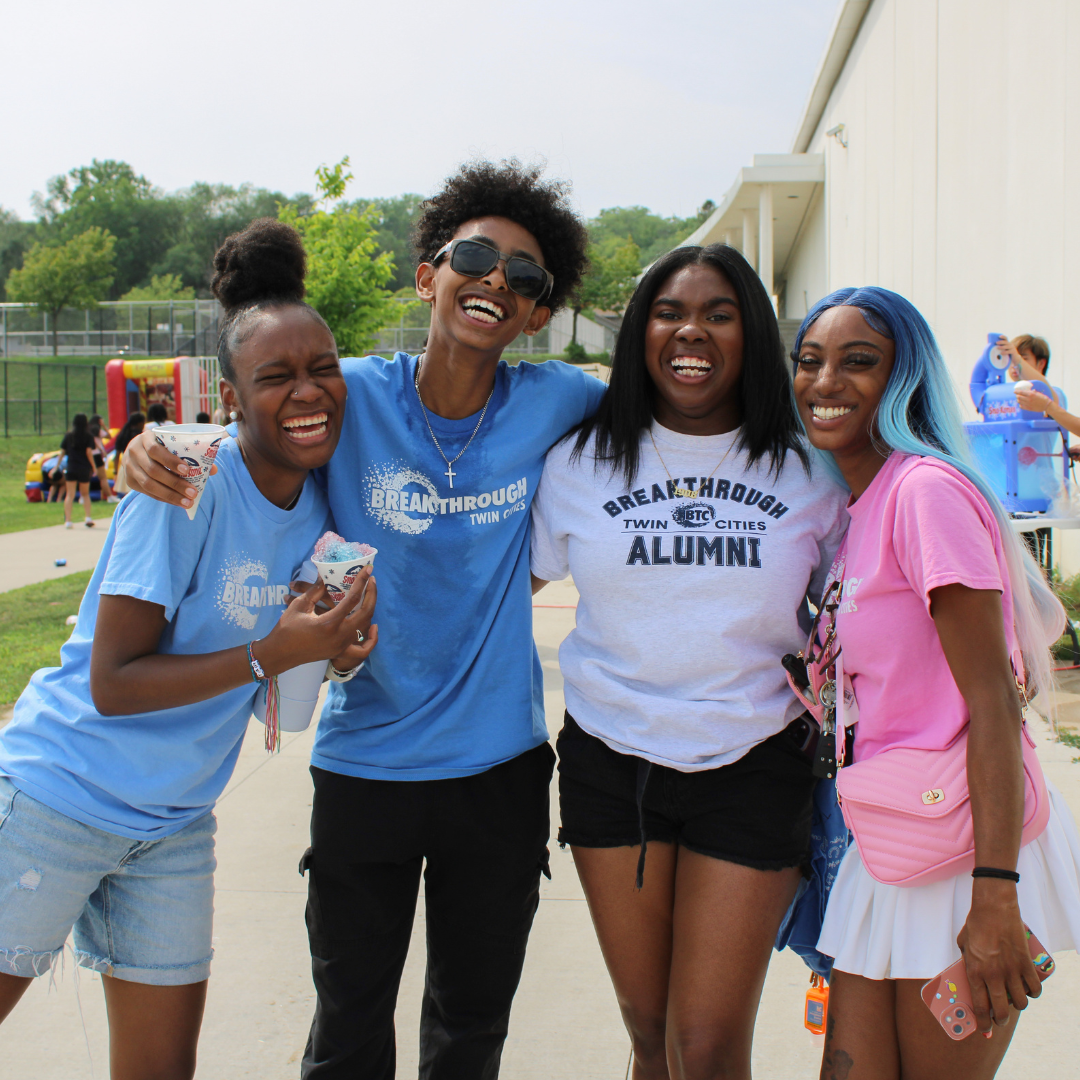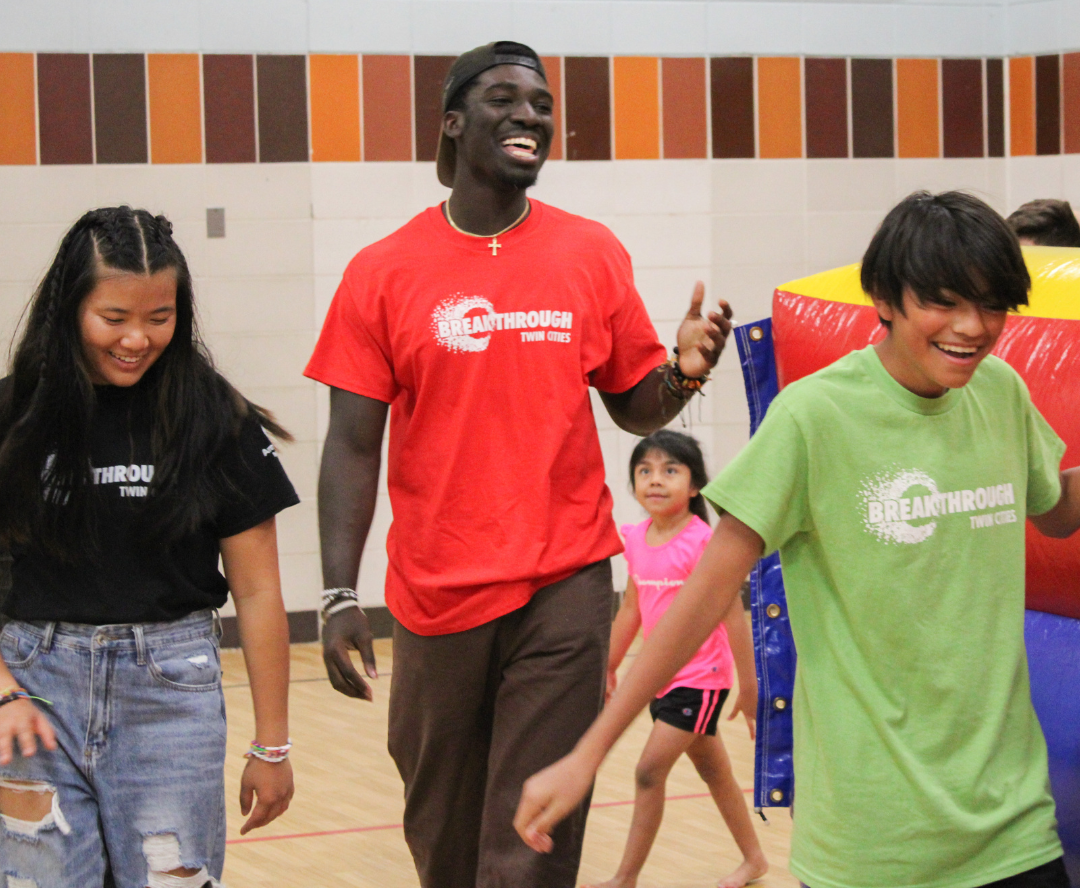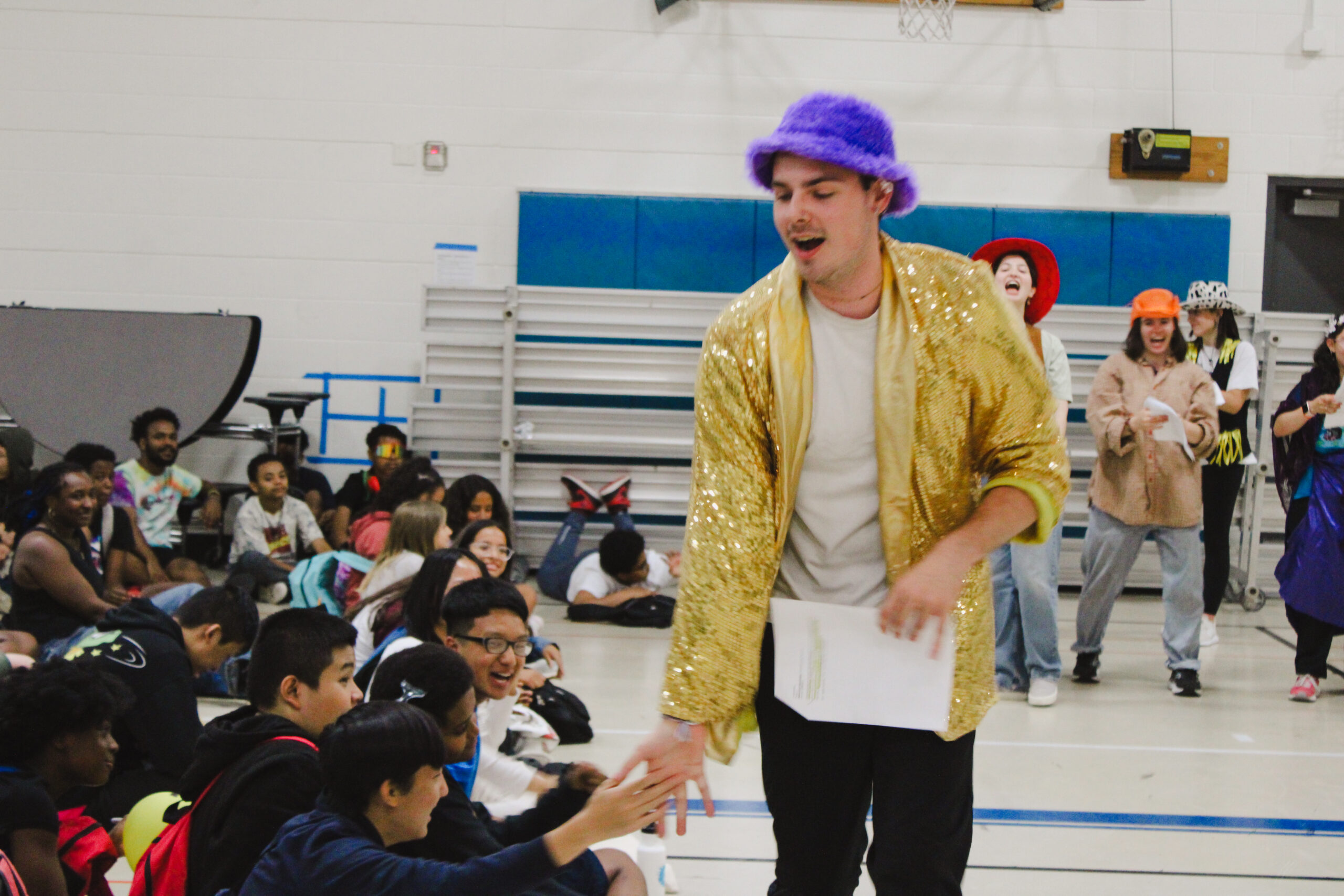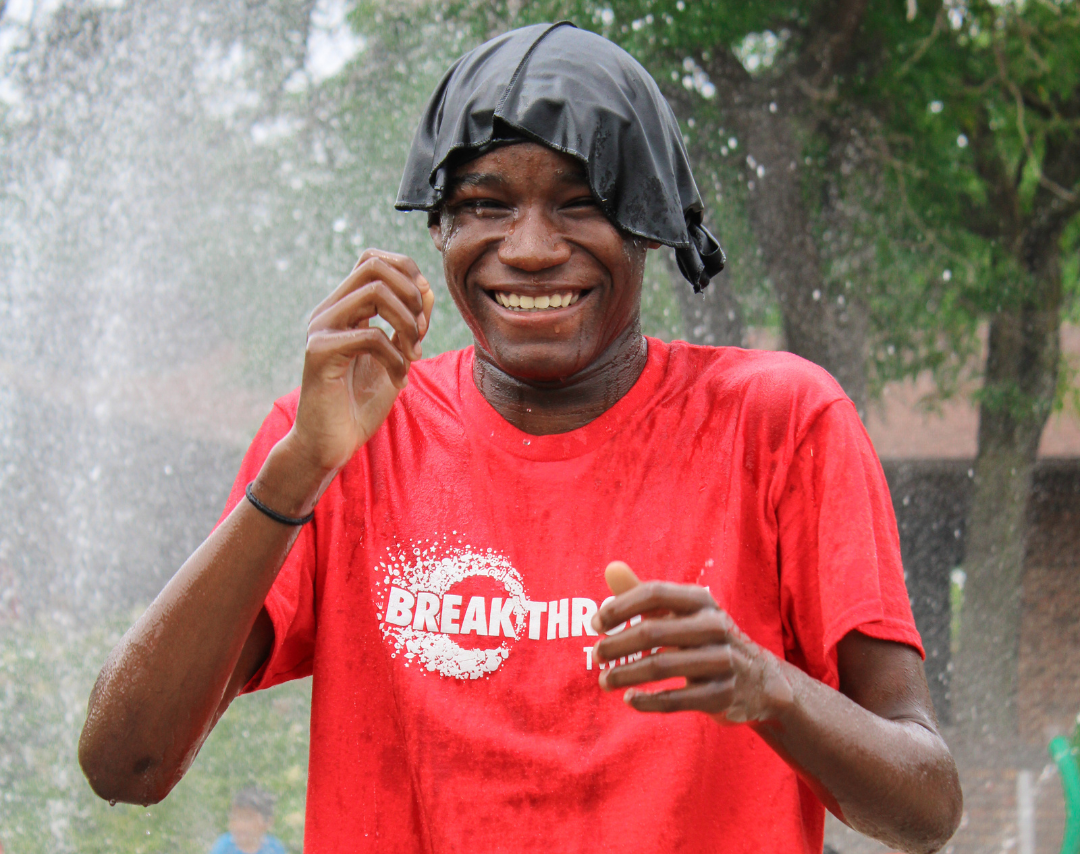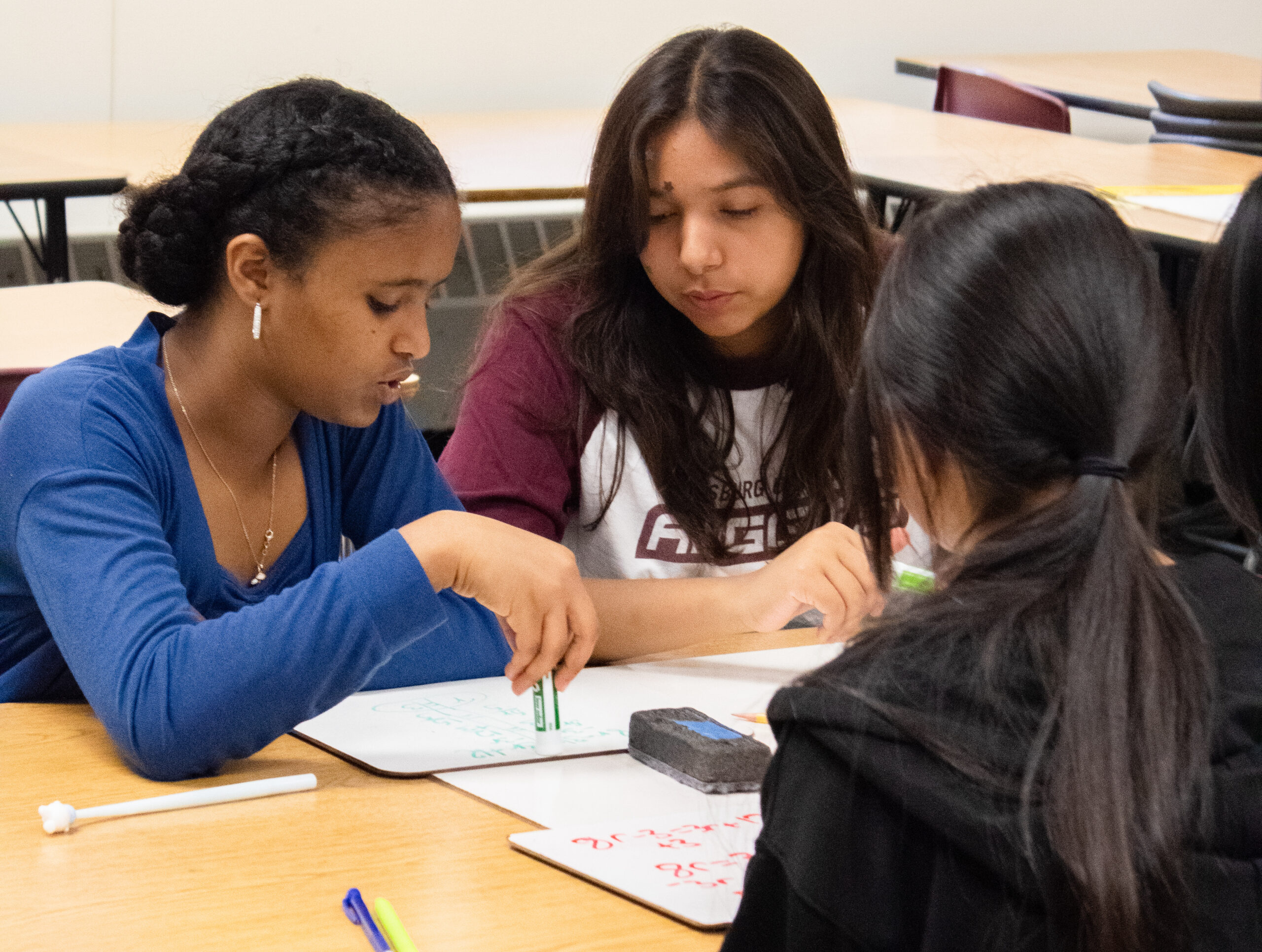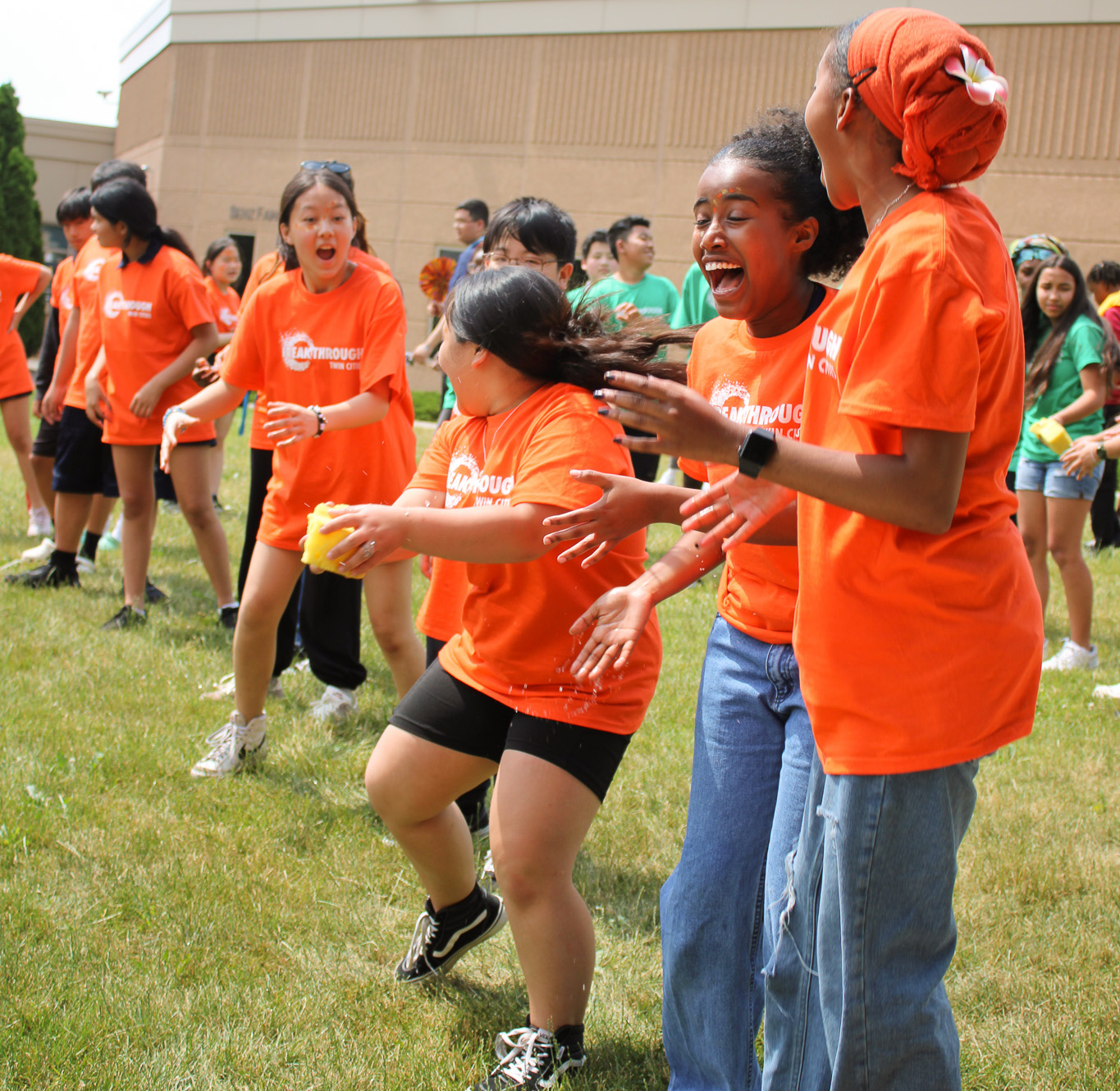 BREAKTHROUGH TWIN CITIES STUDENTS:
Are going to college.
Are held to high expectations.
Are leaders.
BREAKTHROUGH TWIN CITIES TEACHERS:
Are committed.
Have a lot of energy.
Work very hard!
At Breakthrough Twin Cities, we believe that academics are an important part of our summer work. We also believe it's important to address other areas of youth development. We do this by helping our students develop leadership skills, grow in their confidence and public speaking skills, and not be afraid to stretch beyond their comfort zone. To this end, our students participate in a number of other activities over the course of the summer in addition to core academic and elective courses. These activities include:
ALL SCHOOL MEETING
All School Meeting is really quite unbelievable. It's a time when students are invited on stage to share their learning, and their talents. And to help students feel comfortable getting on stage, our faculty first take to the stage in various costumes – performing an adventure-filled plot involving the journey to college. All School Meeting takes place every day of the week, and is an exciting time to come together as a community.
COLLEGE
Each student is part of a "college" in the summer, which works much like a homeroom. Colleges are groups of students and teachers that meet periodically to do community building activities, prepare for Friday events, and complete activities that relate to college life.
TUTORIAL
During Tutorial, students meet by grade level and spend time working on homework (aka 'BOOYAH!') with teachers right in the room to assist where needed. Tutorial only meets a couple times week, but it's a great way for students to get extra help; and for teachers to get insight on how they can better prepare students for success on their homework.
FRIDAY EVENTS
Friday events are a time for students to participate in fun and crazy events on a team with their fellow College members. Anything from College Bowls to College Fairs to Predator/Prey. What's Predator/Prey? You'll have to show up to find out!
FIELD TRIPS
Each summer we typically take a couple of field trips. Although field trips may vary from summer to summer, we can always look forward to completing a mock legislative meeting at the MN State Capitol. Students sit on the House floor and debate bills using parliamentary procedure.
YO TIME
We end each day with YO (Your Option) Time. Teachers offer a variety of fun activities for kids to exert their energy before they depart for home (where homework awaits!). Students play soccer, paint, shoot hoops, make art projects, compete in mini-competitions, dance, and more!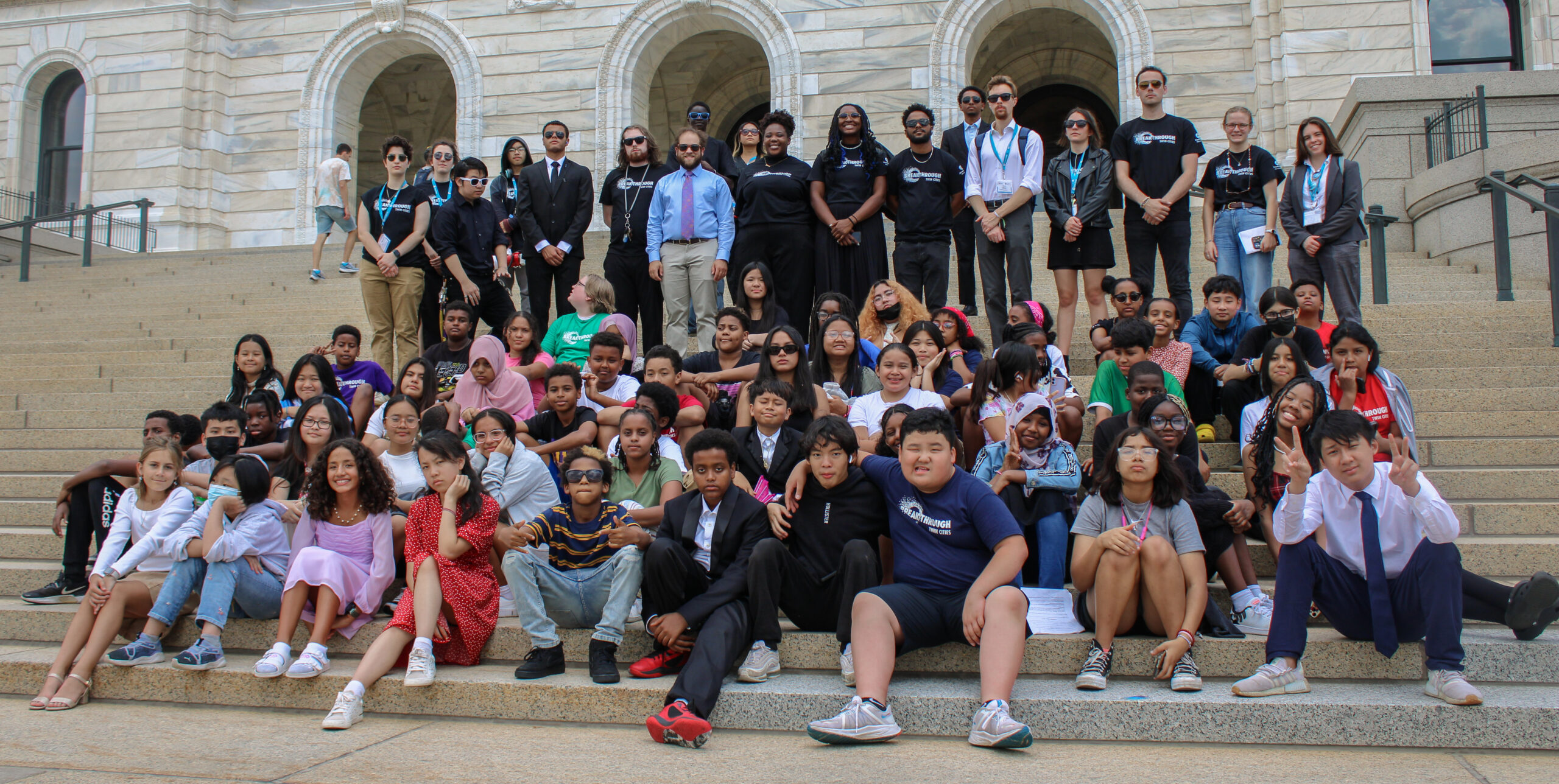 THE STUDENTS
Every one of our Breakthrough students shares a set of common traits.
THEY DEMONSTRATE NEED
All of Breakthrough Twin Cities' students demonstrate need for the program in at least two of the following ways:
Their family is low income or eligible for free/reduced lunch.
They will be in the first generation in her family to complete college.
Their family primarily speaks a language other than English at home.
Their family is led by a single parent.
They self-identify as a member of a racial/ethnic group that is under-represented in college.
THEY REPRESENT DIVERSITY
Breakthrough recognizes that there are many dimensions of human diversity. We help under-represented groups, specifically students of color, succeed in honors courses and get to college. 94% of our students self-identify as a person of color.
THEY ATTEND SCHOOLS IN THE TWIN CITIES METRO AREA
To apply to Breakthrough, students can be enrolled in public, charter or even private schools as long as they meet our need criteria. For those students that live outside the city limits, Breakthrough commits to serve them if they can provide transportation to on-site programming.
THEY HAVE COMMITTED FAMILIES
In exchange for providing the program tuition-free, Breakthrough expects a major commitment from families as well as students. Parents and guardians agree to participate in several events annually and to ensure their children attend all activities. Breakthrough reaches out to families by making frequent calls home, arranging carpools to events, and providing interpretation for families who do not speak English.