STUDENTS TEACHING STUDENTS
At Breakthrough, all of the courses are taught entirely by YOU under the guidance of professional instructional coaches. Some other facts about our classes:
Only 10-15 students in each class to maximize learning
Focus on key, standards-based, academic skills
Rigorous course objectives with flexible content focus, able to be aligned with the expertise of the teacher
Courses are fun and student-centered
This summer, you will teach …
One 6-week math, literature, science, or writing core course (2 sections daily)
One 4-week elective based on personal interests (with a focus on performance, product, or process)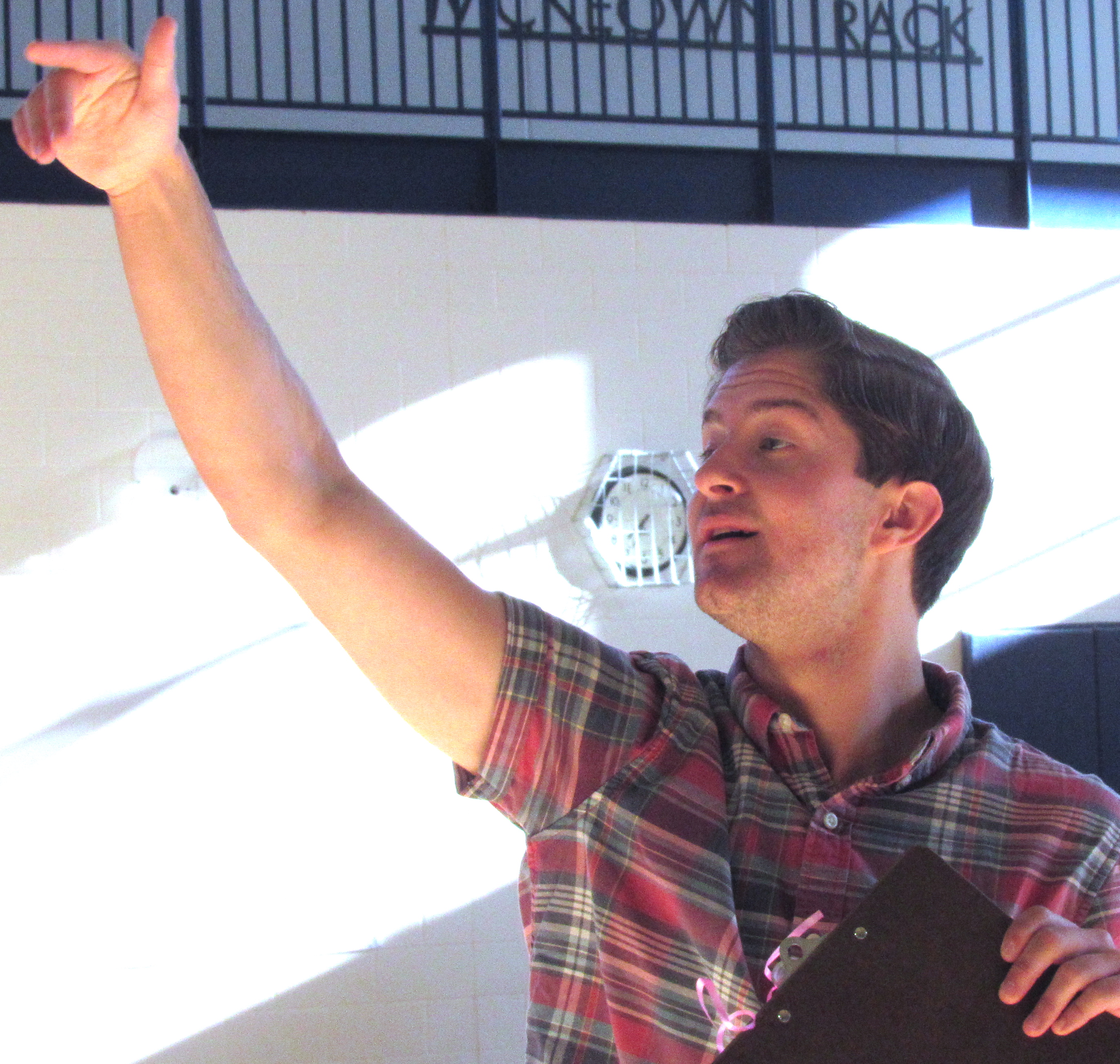 CORE COURSE EXAMPLES
Personal Identity Exploration (Literature) … Do you ever wonder, "Who am I?  Where am I from?  Where do I want to go?"  Literature not only has the power to show us new things, it can teach us more about ourselves.  By following the journey of Esperanza, the main character of our book for the summer, The House on Mango Street by Sandra Cisneros, we'll both practice our reading and writing skills, and learn to ask questions about ourselves and our world!  These are great skills you'll be able to use on your way to college and beyond.  Let's have a great summer!
Coming to Minnesota: Immigration Journeys (Writing)… The US is often referred to as the world's melting pot, and immigration is still as prevalent an issue today as it was when people first started arriving on its shores. As a result of a recent wave of immigration, the state of Minnesota has become home to many new populations, specifically the Hmong and Somali. Increase your critical thinking skills as we analyze and interpret documents; using persuasive writing on our focal point, this course will give you the opportunity to learn more about what attracts people to such harsh winters and hot summers.
Creative Chemistry (Science) … The city of Barksdale is in trouble, and needs your help! The Barksdale lake has been polluted. In order to help Barksdale citizens, we need to get to the bottom of this problem! We will use our chemistry skills to discover the source of the lake's pollution, analyze samples of the polluted lake water, and come up with a treatment plan for the lake! The citizens of Barksdale need you. Are you up to the challenge?
Adventures in Algebra (Math) … Pack up your bags and grab your stuff because we are going on an adventure! This summer, you'll explore math in a completely new way. From cooking to the Olympics to topics yet to be discovered (it's an adventure!), get ready to use your math skills in a variety of situations. You will learn how to use fractions in cooking, decimals when thinking about the Olympics, and percents in shopping. It will be the adventure of a lifetime!
ELECTIVE COURSE EXAMPLES
Make 'Em Laugh! … Become the life of the party through learning how to perform! This course will focus on some basic acting and improv skills that will sharpen the way you act on stage and in real life! This class will help you show off skills you didn't even know you had! After learning and practicing how to think on your feet, embody characters, and commit to a scene, pretty soon your friends will start wondering when they'll see YOU on Saturday Night Live!
iStory … Experience storytelling in the iGeneration. This class will challenge you to tell stories using images, video clips, narration, and music. We will use iMovie to create a professional, short presentation about YOUR life! Along the way, we will discuss the elements of a story, how to incorporate music and narration, and the elements of a powerful photograph. Come join us as we go beyond "Once Upon a Time!"
Hmong Dance … If you like to dance and learn about other people's culture, this is the dance class for you. In this class, you will get the opportunity to explore the art form of Hmong dancing. You will learn the meaning and the significance of how traditional Hmong dancer move their hands, feet, and hips. Once you are well-skilled and equipped, you will work with others in your class to create and choreograph your own dance routine. You will not only learn about Hmong traditional dancing, but you will also explore the traditional aspect of the Hmong culture and its history!
Conglomerate Art … Want your summer to have a conglomeration of fun? We will be doing all sorts of different art projects where we can get nice and messy! From paper mache piggy banks to mosaic making outside in nature. We will finger weave, make play dough, and even tie dye t-shirts. Come enjoy all these creative dimensions with us and enjoy making some awesome projects to bring home and squish in your fingers, fill up with college funds, or even wear!
Painting with Pizzazz … Have you ever wondered where artists get their ideas? Have you thought, "Wow, I wish I could paint like that!"? Well, here is your chance to become the painter you have always wanted to be! This class will take your art from ordinary to extraordinary. In this class, we will get creative with color, learn a variety of painting techniques and ultimately create a masterpiece. Join us on this journey that combines painting with pizzazz!

INSTRUCTIONAL COACHES
When you work at Breakthrough, you teach a class in math, science, literature or writing – plus additional arts or communications electives. But you don't do it alone. You'll be fully supported by a professional educator who will read lesson plans, provide resources, observe classes, and give ongoing feedback.  Here is a sampling of bios from recent Instructional Coaches.
Are you already a licensed teacher? Learn more about our Instructional Coach Residency!
SCIENCE INSTRUCTIONAL COACH
Hi! I am Marc Shapiro (Summers 2009-2015), and this will be my seventh summer as the Science Instructional Coach for Breakthrough Twin Cities. I have taught physics at Mounds Park Academy for 25 years. I've also taught chemistry, physical science, and algebra. Before MPA, I taught in Redwood Falls and Rochester, MN, as well as in the North Shore suburbs of Chicago. I earned a Bachelor's degree in Physical Science from Mankato State University, and a Master's in Religion at Trinity Evangelical Divinity School. I am passionate about teaching and learning physics, so I have sought summer opportunities in science-related areas such as with the Mayo Clinic, the Pillsbury Technology Center, and 3M. Ever since Breakthrough began at MPA, I have admired its mission, its leaders, and the high quality of the program. I was excited to have the opportunity not just to hear about it, but to participate in BSP the last four years. I enjoyed it so much that I'm back for more! When I am not at MPA, I enjoy spending time with my wife and daughters, reading, and playing ping-pong, basketball, and other sports.
LITERATURE INSTRUCTIONAL COACH
Hello, I'm Randall Findlay (Summers 2011-2017) and I teach English and film studies (and occasionally bassoon) at St. Paul Academy and Summit School. Since first beginning teaching in San Francisco back in the early '90s, I've especially enjoyed Renaissance literature – developing various curricular approaches to teaching Shakespeare for students of different abilities. I also loves movies, and advise a Film Club at SPA as well as teach a course in film as literature. In previous lives I've also been a theater critic, an editor, a web developer, and a carpenter. And now, I'm an instructional coach at BTC. Things just keep getting better!
WRITING INSTRUCTIONAL COACH
Hi all, my name is Jenny Parker (Summers 2014-2015), and I teach 8th grade English for Saint Paul Public Schools. Even with an undergraduate degree in education from the University of Northwestern – St. Paul and a master's degree from Concordia University in curriculum and instructional design, I am still a middle schooler at heart. I am addicted to the energy that comes from learning in the classroom and love to innovate and create with 13-yr-olds going on 14-yr-olds. My introduction to Breakthrough Twin Cities came through college essay coaching. What an incredible experience. The rigor of the program accompanied by high expectations for everyone involved enticed me to apply as an Instructional Coach for the summer program. Working to support motivated and caring college and high school students in designing and delivering high quality instruction to Breakthrough students revitalizes my own work in the classroom. Working with Breakthrough as an IC has made me a better teacher, and I plan to be around for a while!
MATH INSTRUCTIONAL COACH
Hey Breakthrough! I'm Charlotte Sivanich (Summers 2014-2015), and I'm in my second year teaching middle school math at Humboldt in St. Paul. I graduated from St. Olaf College in 2012, and I'm currently working on my Master's Degree through St. Mary's University.  I've been hooked on Breakthrough ever since I started the teaching fellowship here in the summer of 2010. I'm returning for my second summer as a BTC Instructional Coach. In my free time, I love to run and do active things outdoors in our beautiful and diverse Twin Cities. Looking forward to my fifth summer at Breakthrough!