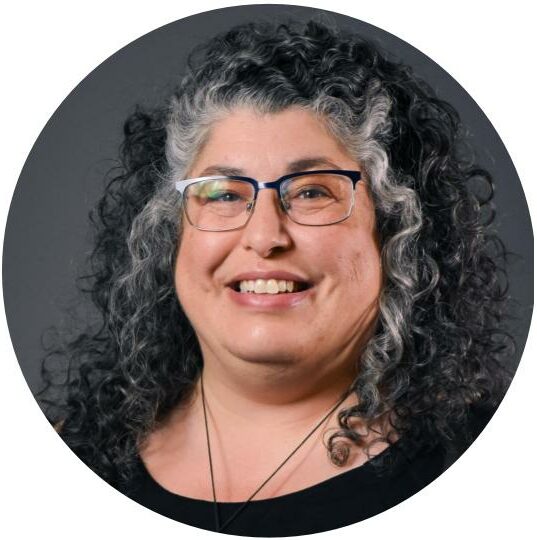 DIRECTOR OF DEVELOPMENT
LESLEY CHESTER
Lesley joined the Breakthrough team in February 2022. She is a proud fundraising generalist with more than 28 years of experience in fund development and marketing that includes individual giving, annual giving, planned giving, grant writing, special events, major giving, prospect research, board development, volunteer recruitment and marketing. She also has more than 15 years of experience leading small non-profit organizations in the role of Executive Director.
She has a passion for serving children and families having recently worked for EVOLVE Family Services, House of Charity, East Side Neighborhood Services, and Prevent Child Abuse Minnesota.
As a first-generation college graduate, she has a deep passion for education, especially special education and supporting students in their post-secondary goals. Lesley served as Executive Director of the SouthWest Metro Educational Foundation for 10 years, providing scholarships for students in their alternative high school, career tech, and Adult Basic Education. She also served in a similar capacity as Executive Director for the Eagan Community Foundation.
Lesley has a Bachelor of Arts from the University of Minnesota in Speech Communication and English and is completing her Master of Arts from St. Mary's University in Philanthropy and Development. She also currently serves on the Behavioral Health Advisory Council for Fraser and the Special Education Advisory Council for ISD 191. In addition, she is a member of the Power of 100 Women Who Care Twin Cities. She is an elected School Board Member of ISD 191 Burnsville-Eagan-Savage and School Board Member of Intermediate District 917.
She is extremely excited and thankful for the opportunity to be a part of the Breakthrough team and use her skills to further its mission and programs!
In her free time, Lesley enjoys spending time with her spouse and their two amazing children. As a family, they love going on road trips, watching movies at the drive in, mini golfing and playing with their three cats. Lesley finds joy in baking, cooking, and creating new recipes.