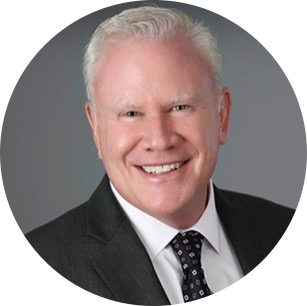 RETIRED 
VICE PRESIDENT
MICHAEL FOODS
VINCE O'BRIEN
Treasurer & Internal Affairs Committee Chair
Vince has lived in the Twin Cities since 1994. He is married to Ann
and together they raised their four children, and now have five
grandchildren. Vince is a retired food and agriculture executive. Over his forty year
career, he held numerous positions at The Pillsbury Company,
ConAgra Foods, and Michael Foods. He retired from Michael Foods
as Vice President General Manager, Food Ingredient and International
Divisions.
A friend who was serving on the Board introduced Vince to BTC. He
attended a Visitor's Day event at one of the summer programs and
was blown away by what he saw in the students. Their enthusiasm
and optimistic attitude was amazing. Vince is passionate about the
overall mission of helping the students and next generation teachers.
Vince joined Breakthrough Twin Cities Board in 2017. Prior to that he
served on the Finance Committee for two years. Currently, he serves
as Treasurer and Chair of the Internal Affairs Committee.
In addition to serving on the BTC Board, Vince has served on the
Angel Foundation Board since 2015. The Angel Foundation is a Twin
Cities non profit organization helping families facing cancer. At Angel,
he was Treasurer and Chair of the Finance Committee for two years
and currently serves as Vice Chair of the Board.