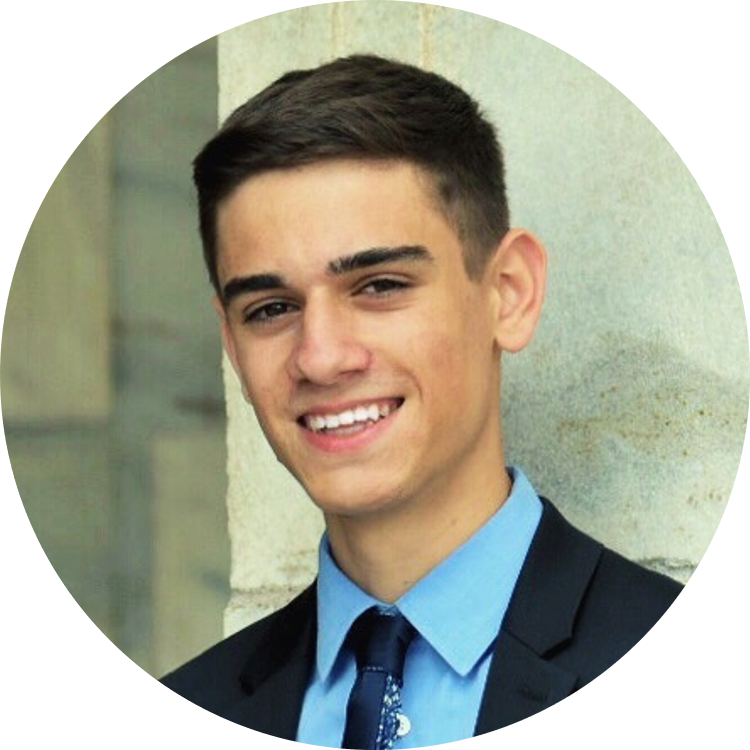 STUDENT 
MACALESTER COLLEGE
SAMI BANAT
Sami is a college freshman with a passion for working to improve our communities for all people. A student alum of Breakthrough Twin Cities, Sami has great experience within the organization and is excited to be able to bring that perspective to the Board of Directors, helping to support Breakthrough's mission of serving students from under-resourced communities.
Through working on and leading political campaigns since 2016, Sami has become skilled in community organizing and outreach, fundraising, and communication. Sami has also served on a number of other boards, including the Roseville Area Schools Foundation and as Chairman of the Minnesota High School Democrats, which is a statewide group focused on engaging high school students in the political process. Through this service, Sami developed experience in leading organizations effectively and built connections with public officials who share a passion for equity in education.
Sami's hobbies include speed skating, cycling, and exploring the Twin Cities.