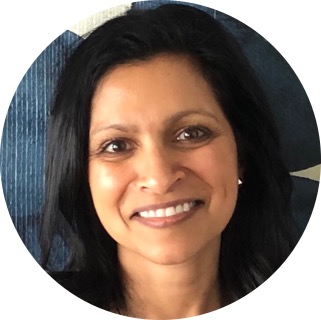 COLLEGE COUNSELOR
REJEETHA GORT
A Michigan native, Rejeetha Gort moved to the Twin Cities from Vancouver in November, 2017. Prior to her eight years in Vancouver, she worked as the Director of Admissions at Notre Dame de Namur University, a small, private, liberal arts college in San Francisco. While there, she enjoyed the opportunity to work closely with students and families to educate them on the college admissions process.
While in Vancouver, Rejeetha spent her time volunteering in schools, helping in shelters, and working as a a stay-at-home mom.
Upon moving to Minnesota, Rejeetha spent time researching organizations that make a difference. Breakthrough's mission resonated with her, and Rejeetha is very excited to be working with the Breakthrough team and helping BTC students secure college admission. 
In her free time, Rejeetha enjoys running, reading (but no romance novels!), cooking with her family, and traveling.