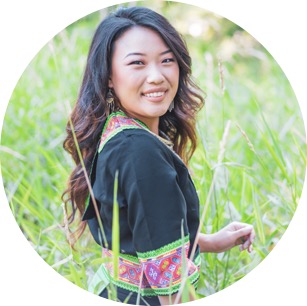 STUDENT
UNIVERSITY OF MINNESOTA-TWIN CITIES
PACHIA THAO  
Coming from a low-income family, Pachia Thao's parents instilled in her from a young age how important college was. She decided to become a part of Breakthrough by joining the program and using Breakthrough's six years to prepare to be a successful first-generation college student.
As a Breakthrough Twin Cities alum, Pachia is now in her third year at the University of Minnesota-Twin Cities, studying Sociology with a minor in Racial Injustice in Urban Schooling. Pachia works on campus as a peer advisor, where she gets to assist students with various academic-related issues and facilitate workshops revolving around social justice for students and staff.
Pachia has also been involved with Breakthrough's Board of Directors and serves as the Board's "Student Voice"; she gets to express a student's perspective on what should be focused on, and what students need to gain from the program. She loves Breakthrough Twin Cities and the fact that she now has the chance to give back and prove that Breakthrough works!