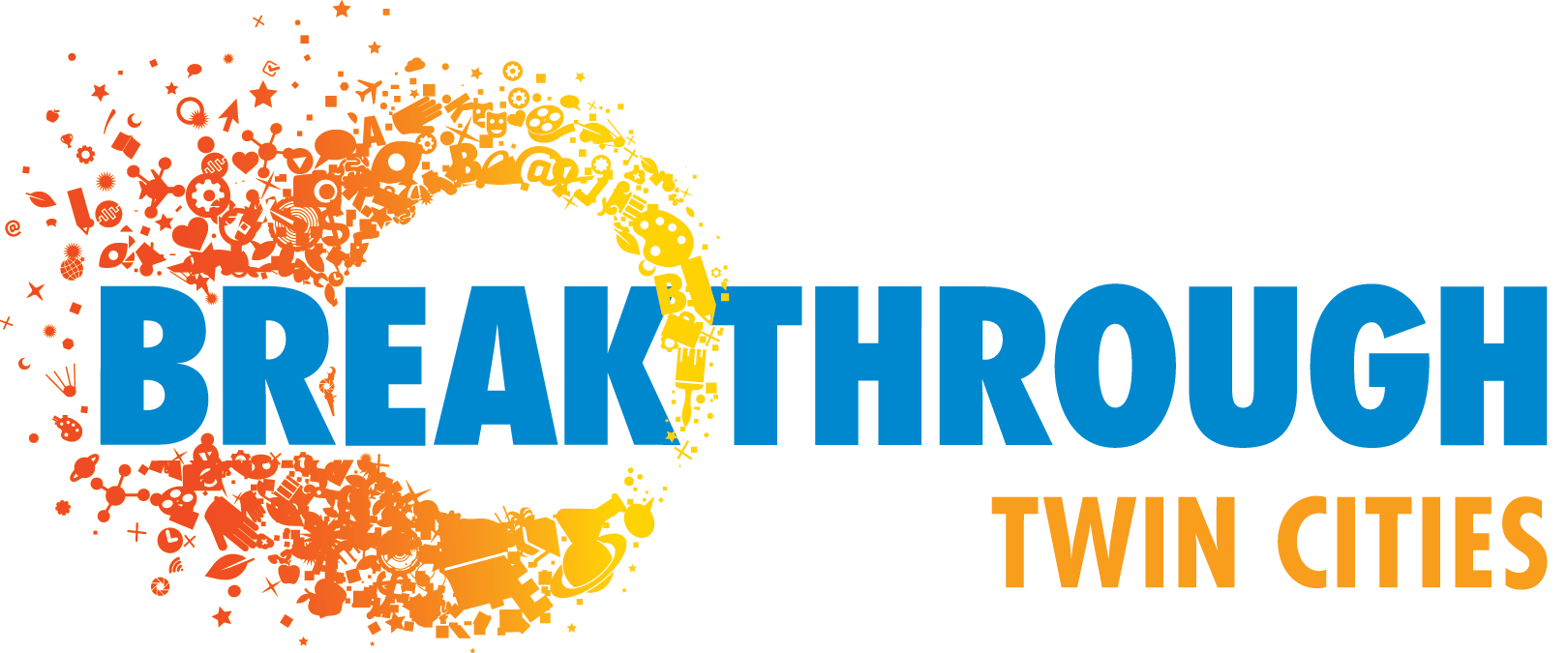 The Breakthrough Collaborative, of which Breakthrough Twin Cities is a chapter, went through a rebranding process in 2017, working with the creative graphic design agency Addison, to produce a modernized logo, look, and feel that matches the energy and passion we have for our mission!
 The logo's cloud, composed of dozens of individual icons, expresses the many ways in which we support students and Teaching Fellows pursuing their educational dreams. The name of our organization breaks through the cloud, representing the literal "breakthroughs" that happen every day for our students and our Teaching Fellows. Those breakthroughs have a ripple effect that continues to change the educational landscape in our communities.
 You'll find our new logo and branding appear on our communications and events throughout the year as we work to transition our brand!