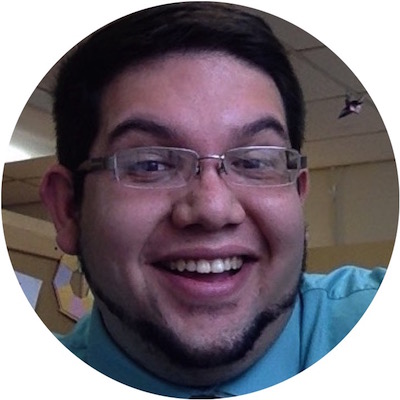 SENIOR PROGRAM DIRECTOR
DANIEL BERNAL
Daniel Bernal has been involved with Breakthrough in some form or another since 2006. Daniel taught math as a Teaching Fellow for four summers, then joined the Breakthrough staff briefly after graduating from Carleton College as the High School Program Coordinator. In 2011 he joined Saint Paul Public Schools as a Math Teacher at Humboldt Secondary School on the West Side of Saint Paul. There, he became a Data Coach and a Technology Integration Specialist, working with students and teachers to increase achievement and engagement through technology.
Daniel returned to Breakthrough as an Instructional Coach in Math and Science, before joining as the MPA Site Director in 2015. Daniel is very excited to continue working with Breakthrough Twin Cities as the Senior Program Director to help strengthen programming and innovate on success during expansion to new sites in the Twin Cities.
In his precious spare time, Daniel loves playing music, reading, going for runs along the Mississippi River or seeking out fun new restaurants.