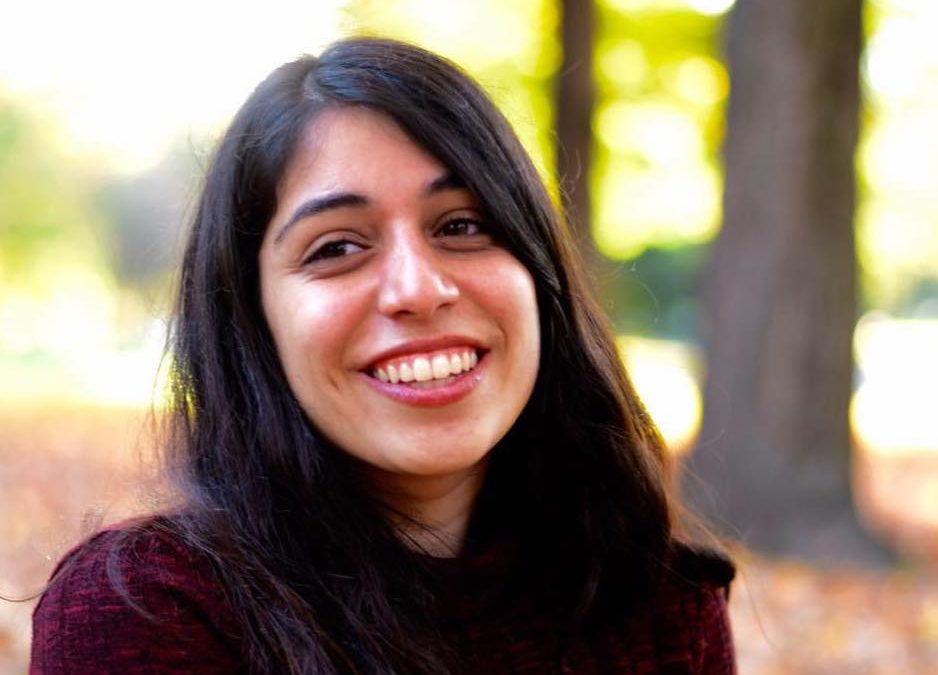 2018 Summer Session Teaching Fellow Roni Margalit shares her perspectives on her time at Breakthrough in the interview below!
1. Please tell me a little bit about your background! Where did you grow up, where did you attend high school, are you currently in college and if so where, what have been some subjects or potential careers you have been interested in, and how did you become interested in teaching?
I was born in Israel and my family moved to the US when I was 2 years old. I grew up for most of my life in the Bay Area of California, 20 minutes south of San Francisco. I attended Hillsdale High School there, in San Mateo, CA. I currently attend Macalester College in Saint Paul and am majoring in Sociology and Educational Studies. I wasn't always interested in teaching; I thought for a long time that I wanted to be a lawyer or public defender in some capacity. I started working with students and realized that learning with students of all ages not only made me really happy, but is a sphere that could use a lot of patience and improvement. I love learning and always loved helping people learn, so it feels natural that this is where my path ended up!
2. How did you become aware of Breakthrough, and why did you decide to get involved as a Teaching Fellow?
My first year college roommate in Macalester College was a Breakthrough student and continued working during summers as a Teaching Fellow and during the year as a School Year Coach. I wanted to begin working with middle-to-high school aged students and she suggested that I join her during the year. I ended up getting more involved in Breakthrough, decided to continue, and applied to become a Literature Teaching Fellow!
3. In what ways has your teaching experience at Breakthrough helped you develop and grow as an individual?
I'm learning what aspects of teaching and maintaining interpersonal work relationships come naturally to me and what I still need to work on. Working through my weaknesses until they became strengths was necessary as I grew this summer. My students taught me daily about how to persist, how to remain true to myself, and how to have fun all the while!
4. What do you enjoy most about your job as a Teaching Fellow?
There are many things I enjoy about my job, but it ultimately revolves on being able to witness students engage with academic material critically and creatively and seeing the community that the students build together. There is so much support and they all hype each other up. It's just fun!
5. Anything else you would like us to know about you or your experience as a Teaching Fellow with Breakthrough?
I have learned, grown, laughed, enjoyed, struggled, and persisted this summer! It was exhausting, energizing, and it gives me hope. I highly encourage any college or high school student considering teaching or wanting a challenge to try working at Breakthrough!