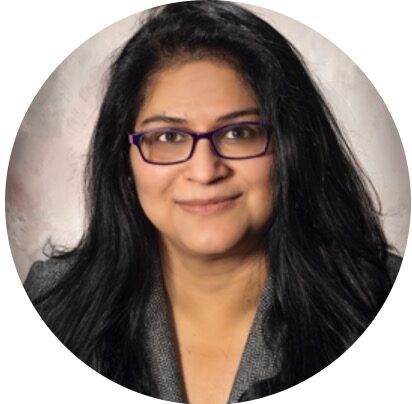 GLOBAL SUSTAINABILITY DIRECTOR, HEALTH CARE BUSINESS GROUP 
3M
ANILA PRABHU
Anila joined the BTC's board of directors in 2019, as she saw a strong alignment between BTC's mission and her personal values.  Growing up in India and working for multiple years in Mexico, Anila has personally witnessed how education can be the key to overcome the biggest challenges faced by under-resourced students. Anila has a deep-seated belief in paying it forward to the community and having a purpose and meaning in life. She has volunteered and has been member of the board for multiple non-profit organization in the US and globally including the Red Cross,
Fondo Unido
, United Way amongst others.
As the global director of sustainability for 3M's Healthcare business, Anila has responsibility for identifying, initiating and executing 3M healthcare sustainability strategy across multiple divisions globally. Aligned with United Nations sustainable development goals, she is focused on improving patient outcomes, utilizing information technology solutions to enable physicians "more time to care", enabling lifelong oral health and eliminating food waste.  Anila leverages over 20 years of experience in research & development, technical leadership, business teams and project management to address challenges faced by Healthcare customers worldwide through technology, innovation and collaboration.
A busy working mother, Anila spends her free time with her extended family and friends and her 16-year old twins.