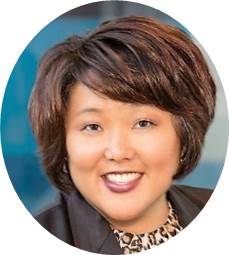 VICE PRESIDENT, HR – FINANCE, IT, TRANSFORMATION, BUSINESS SERVICES, DATA & COMMERCIAL EXCELLENCE FUNCTIONS
CARGILL
ALLIE NEWMAN
Allie Newman is a customer-first, curious and agile HR leader with over 24 years of career experience in public, private and non-profit sectors. Known for enthusiastically leading teams through change, Allie enjoys translating business strategies into practical team, talent and operating model solutions. Allie has a proven track record of building strong partnerships, quickly assessing current state, deciding key priorities, then delivering results. Equally important is Allie's commitment to authentic leadership and building an engaging culture where others want to excel. 
Allie has Fortune 50 global & domestic HR and business expertise with sales, marketing, merchandising global supply chain, finance and financial services, retail, strategic revenue management, commercial sales, eCommerce and R&D. Corporate tenure includes companies such as Automatic Data Processing, Inc., Thomson West (Reuters), Target, Inc., General Mills, Inc. and Cargill, Inc.   
Allie began working 24 years ago as an inner-city diversity recruiter for her alma mater, Gustavus Adolphus College. Remaining passionate about closing the achievement gap for under-resourced students, Allie is a Board Member for Breakthrough Twin Cities in St. Paul, MN.  Additionally, as an adult adoptee and adoptive parent of two children, Allie brings her personal experiences to board work for another organization, Children's Shelter of Cebu in Cebu City, Philippines. 
Outside of work, Allie is happiest spending time with family and friends. Allie has been married for 23 years with children in Middle and High School. Some of her family's favorite activities include traveling, cooking, fishing, boating and golfing. If not in MN, Allie and her family may be found hiking or downhill skiing with family in Montana.